About me
---
Hello, I'm Zhou Yuanlong(周元龙/Ryan),
an undergraduate major in Computational Finance (Dual-degree Program of Computer Science and Finance) at College of Computer Science, Sichuan University.
I am
a passionate researcher and self-motivated learner in the field of computer science.
a game designer and developer, with several productions released on Steam.
a group leader and a keen participant in scientific investigations and industrial projects, awarded with a number of prizes and copyrights, and generated application values and commercial success.
a prospective student coveting to receive advanced education and engage in the computer profession.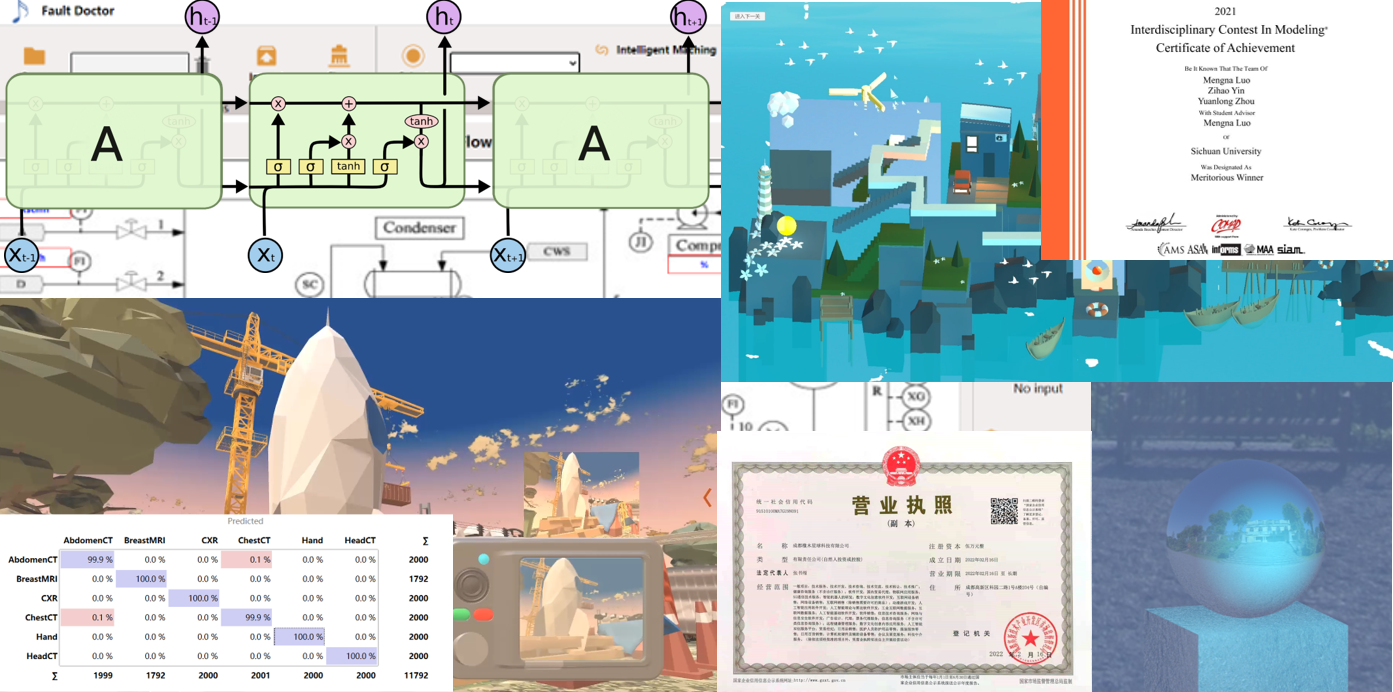 Specialization: Vision and Graphics, Machine Learning (AI), Human-Computer Interaction, Game Science, etc.
Education: B.Eng. in Computer Science & B.Ec. in Finance, Sichuan University (2019/9-2023/7)
Major: Computational Finance (dual degree)
GPA: 3.78/4.0 (last two years: 3.91/4.0) Average: 89.44/100
Toefl: 106 (29/26/23/28) GRE: 324 (155/169/4)
Phone: +86 18280479081 We-chat: Zh-agon
E-mail: RyanbowZ@outlook.com
Address: Sichuan University, No.24 South Section 1, Yihuan Road, Chengdu, China, 610065
---
Quick Jump: works experience awards blog
If you want to learn more about me, you can either jump to the corresponding page or read my Curriculum Vitae.
Last Update: 2022/12/17